Braking system
The automobile's braking system is designed to reduce the speed of movement, to stop (including emergency), as well as to keep the car in one place for a long time (safe parking). Thus, it is possible to distinguish working (the main) and parking brake systems. In addition, modern cars are equipped with various additional mechanisms that use elements of the braking system in their work, for example, recoil, anti-lock, traction control systems. The most damaged parts of a car's braking system are brake pads, drums and discs.
Brake shoes and brake pads
Brake pads with friction linings are used for braking and stopping a car, pressed against brake discs (or drums) in order to slow them down due to friction. As the exploitation goes on, the friction linings are run out and brake pads need to be replaced (if the linings are completely worn out, the braking efficiency will dramatically decrease and the discs/drums will fail very quickly).
TMI TATSUMI brake pads are manufactured using premium LOM and NOM friction material to ensure efficient braking of the vehicle and to extend the service life of discs and drums.
TMI TATSUMI brake pads use 5 different formulas of friction material and each of the formulas contains at least 20 components. The selection of the formula depends on the specific car.
The use of special anti-noise shims in the construction of all TMI TATSUMI brake pads allows to damp the vibrations that arise during braking and thus avoid unwanted noise and squeak.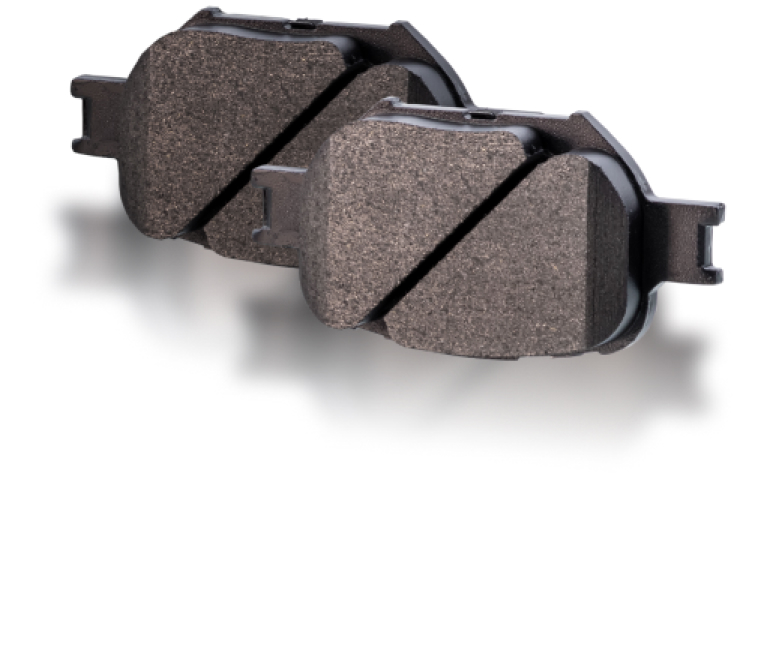 In case of significant deterioration, seizing or failure of brake caliper parts, it is necessary to replace immediately the complete brake caliper or repair it using a brake caliper repair kit, replacing only individual elements.
TMI TATSUMI brake caliper repair kits 100% meet OE specifications and dimensions. The use of synthetic rubber in TMI TATSUMI brake caliper repair kits ensures durability and reliability of the brake mechanism at a variety of temperatures and under conditions of adverse effects of aggressive environment. It is also worth noting the high anti-corrosion resistance of all metal parts of brake caliper repair kits.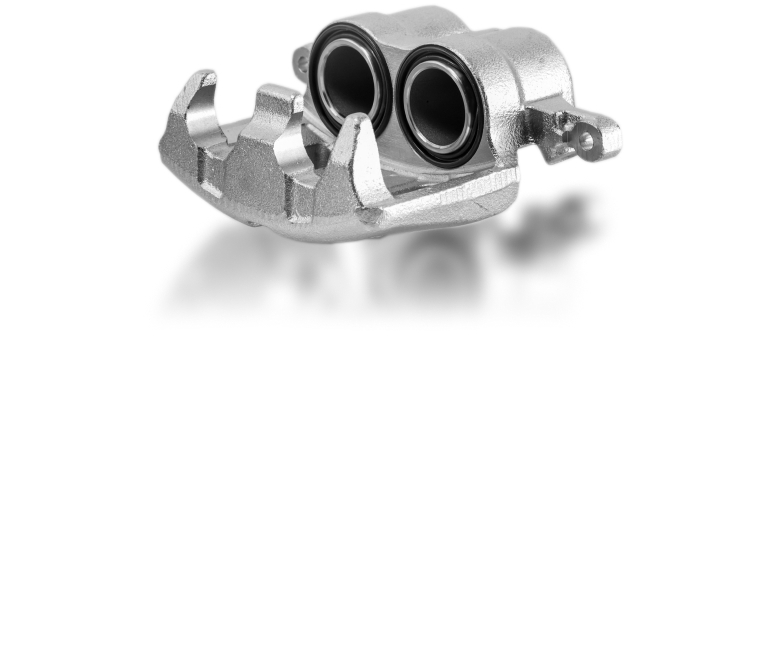 Brake discs and brake drums
Brake discs and drums gradually run out due to the friction of brake pads during the exploitation. For safe car's work they must be replaced with new ones when significant deterioration is reached.
Made of high-strength alloy, TMI TATSUMI brake discs offer a long service life. The characteristics of the alloy are balanced to provide effective braking while avoiding premature galling, noise and uneven deterioration. The high manufacturing precision guarantees the absence of even minimal runout and deviation of the center of mass from the axis of rotation.
The use of high-quality raw materials in the production of TMI TATSUMI brake drums allows to guarantee their reliability, durability and stability in operation. Brake drums from the TMI TATSUMI range are fully engineered with the same casting design and dimensions as OE drums and retain their original characteristics during active exploitation.